When you hire a contractor, it's tempting to think that they're going to be ok with you paying for the materials yourself.
When you hire a contractor to do a remodeling project it's customary that they will include in their quote the cost of materials.
However, a lot of times a contractor won't be ok with that because this is a profit center for their business and they mark up the materials they purchase to cover their time & effort to coordinate the materials needed for the job.
In most instances, it's customary to pay a contractor for both his time spent working on your project along with procuring the materials needed. However, in some instances, there is also the option of paying for the materials yourself and providing them to your contractor to use.
I've compiled a list of questions to ask contractors before you hire them. These questions will help you find a contractor who works well with you and saves you money.
By the way – before we get too far along here, if you want to connect with other homeowners and builders and get more great ideas for your home to make your space the best join my free private Facebook group, Remodel Reality here.
Do Independent Contractors Provide Their Own Supplies?
Most people think that when they hire a contractor to build something for them, the contractor will provide all the supplies.
But this isn't always the case. In fact, depending on what the project is and what's involved, the contractor may expect you to provide some or all of the supplies yourself.
Knowing what to expect can help avoid any surprises down the road.
There are a few different things to consider when it comes to supplies and building that new project. First, let's look at what types of supplies might be needed for a project.
Then we'll explore who is typically responsible for providing them.
What supplies do building contractors typically provide?
Just like any other business, building contractors need to stock their shelves with supplies in order to do their job. But what kind of building supplies do they typically provide? To answer that question, let's take a look at some of the most common building supplies that contractors use:
Common Supplies Needed for Building Projects
lumber: used for framing, sheathing and trimming
plywood: used for flooring, wall and ceiling panels
drywall: used for walls and ceilings
insulation: used for thermal and acoustical insulation
roofing materials: used for roofing and siding
fasteners, nails, screws, etc.: used for putting it all together
sealants and cleaners: used for weatherproofing and clean-up
As you can see, building contractors have a wide range of building supplies at their disposal. By stocking up on these essential items, they can be sure to have everything they need to get the job done right.
Do you need to purchase any supplies for the contractor?
If you're hiring a contractor to do some work around your home, you may be wondering if you need to purchase any building materials for the job.
The answer, of course, depends on the nature of the work being done. If your contractor is simply painting your living room, then no, you won't need to buy any supplies.
But if they're building an addition on to your home, then you'll definitely need to provide them with building materials. So it really just depends on the project.
But whatever the case, it's always a good idea to ask your contractor in advance what they'll need from you in terms of supplies. That way, you can be prepared and have everything ready when they arrive.
How can you be sure that the contractor is using quality materials?
Any building project – whether it's a home renovation or a new construction – requires the use of quality materials. After all, you want your finished product to be beautiful and long-lasting.
But how can you be sure that the contractor is using quality materials? Here are a few tips:
First, ask to see the building materials before they're used. This way, you can inspect them for yourself and make sure they meet your standards.
Second, research the building materials that will be used. This includes reading reviews and talking to other homeowners who have used those same materials.
Third, trust your gut. If something doesn't feel right, speak up and ask questions. After all, it's your property and you have a right to know what's going on. By following these tips, you can be sure that the contractor is using quality materials – and that your finished product will be just as amazing as you imagined.
Can you trust the contractor to select the right supplies for your project?
Selecting the right building materials is essential for any construction project.
Unfortunately, it can be tricky to know whether you can trust your contractor to make the right choices. After all, they may be more interested in using cheap materials that will save them money, rather than choosing products that will stand the test of time.
However, there are a few things you can do to ensure that your contractor selects the right supplies for your project.
First, do some research and develop a clear understanding of the different building materials available. This will help you to know what to look for and ask for when speaking with your contractor.
Second, get multiple bids from different contractors and compare their proposals. This will give you a better sense of who is genuinely interested in providing you with quality workmanship.
Finally, don't be afraid to ask questions and express your concerns. By taking these steps, you can help to ensure that your construction project is a success.
Are there any benefits to purchasing your own supplies for the contractor
There are a few benefits to purchasing your own supplies for the contractor.
you can be sure that you're getting quality materials.
you can save money by buying in bulk or negotiating with suppliers
you can have more control over the project timeline by ensuring that the materials are ready when the contractor is.
Do Contractor Estimates Include Material Cost?
Long story short, estimates from contractors usually include materials, insurance, equipment, labor cost, and taxes. Make sure that you get a complete list of costs from your contractor in writing, so that you will have a record of all the different charges, as well as the cost for the entire project. It is also important to remember that you do not have to get your materials through your contractor. In fact, many professionals suggest you buy your own improvement project materials. Your contractor can easily remove the materials section from their invoice.
How Much Should a Contractor Make on Materials?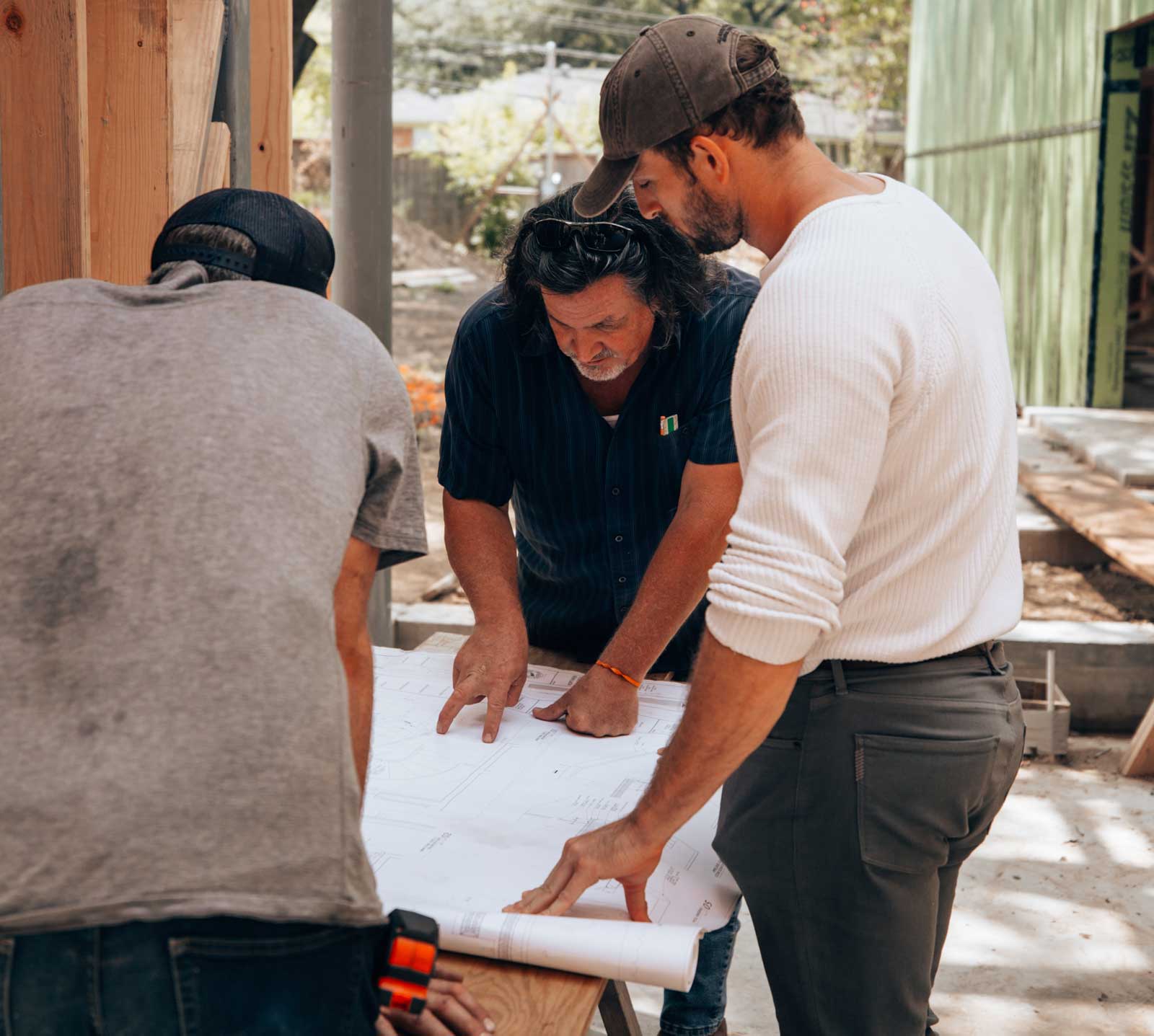 Of course, every professional contractor is different, but the average markup on construction materials will be somewhere between 7.5 percent and 10 percent. However, some contractors will try to mark up their cost of materials by as much as 20 percent! (source) It makes sense that a contractor would need to markup the cost of materials since they are the only ones responsible for purchasing the materials and delivering them to the property owners.
Should You Tell Your Contractor Your Budget?
Budgets are things that vary from person to person, which means that many contractors come across many different levels of budgets. It's always helpful to discuss with your contractor what your budget is for the job, so everyone can know what to expect.
In order to get the work done that needs to be done a reputable licensed contractor needs to know what they're working with and whether or not the proposed budget will be sufficient to complete the job.
And a reputable contractor will even tell you if the budget is more than needed, or what the possibilities are with a bigger budget.
And you should always get multiple quotes from multiple contractors on any project you do because it creates a competitive bidding scenario where contractors know that they're competing for your business. This is just good business sense.
Unfortunately, there are also reports of less reputable contractors increasing their prices after hearing a budget that is above the actual cost of the project.
The best way to avoid this happening is to make sure you find an licensed building contractor that you can trust.
Can You Pay Cash to Contractors?
While it may be easier in some cases to run to the ATM and withdraw the money for your repair costs, it might not always be the best idea.
There are no laws against paying an independent contractor with cash, but it is generally seen as a poor business practice.
Your contractor could use cash payments to avoid paying his or her fair share of taxes.
You should also make sure to get a signed receipt for making a cash payment. If your contractor turns out to be shady, he may try to claim that you have not paid him.
No matter how you decide to pay your contractor, make sure that you are satisfied with your work before paying the final amount, and make sure that you have a receipt of payment for the work that has been completed.
Should You Pay for Materials Yourself?
In the event that you have the opportunity to provide the materials yourself and you know enough about the project to get the right supplies, there are many benefits to paying for the materials yourself.
One of the major benefits of buying your own construction materials is that you can shop around for all the best discounts. It is true that an independent contractor usually gets discounts at many material suppliers, but some people feel more comfortable knowing that they were able to find the materials and any discount available themselves.
Another benefit of buying your own construction materials is that you can choose exactly the type of material that you prefer.
Most licensed contractors will show you only a portion of the choices that you will see at a material supplier.
Choosing and paying for your own supplies will ensure that you are getting the exact material that you want. After all, you will be the one living with and maintaining the materials after your major repair, so you may as well get what you want.
There are also plenty of other reasons why you should pay for your own construction materials. For instance, you will be free to purchase extra materials, should you wish to do so.
You can also be sure that your minor repair is not being completed with cheaper materials, as you would be familiar with the quality of the material you chose.
Additionally, if there is leftover material after your project, you are more than free to keep any material that you want.
Why Shouldn't You Pay for Materials Yourself?
Likewise, there are several downsides to using the materials that your independent contractor brings along.
For starters, some contractors will not work with people who insist on purchasing their own construction materials for various reasons.
This may limit your choices of contractors to complete your project. Also, after purchasing the material, you are solely responsible for that material.
That means that if the material goes missing or gets damaged, you will be the one responsible for replacing it. Most licensed contractors have one or more insurance policies to help cover situations just like this.
Should You Pay for Materials Upfront?
Your contractor may ask for a down payment on your remodeling project, and that is perfectly normal and understandable.
If you decide to use the contractor's materials, your down payment may go towards some of the building materials. However, it is important not to pay your contractor the full cost of repair in advance.
This is a dangerous spending habit in any field, and home repairs are no different. Paying the full amount of your bill upfront leaves you open to the possibility of the contractor cashing your check and changing his phone number!
The standard down payment that your contractor asks for can be anywhere between 10 percent and 25 percent.
If you are needing a smaller job done, be prepared to pay somewhere around 30 percent of the repair cost upfront. However, remember that asking for a down payment of over 50% is a big warning sign and is seen as bad business on the contractor's part (source).
Some contractors may try to blame this large down payment on the cost of materials, but it is still recommended not to make a down payment that large.
How Much is Labor Cost vs Material Cost?
As we have established, budget plays a huge part in construction projects, and can also play a large part in the decision of who pays for the materials.
If you are on a low budget, finding cheaper materials by yourself may give you more wiggle room for the rest of the construction costs. The other large portion of your construction costs will be the labor cost, which includes all the wages that your contractor will collect from your project.
Usually, labor costs can be up to 40 percent of your construction costs (source). Initially, this may seem like a rather high percentage, but when you stop and think about it, it really is a fair amount.
Labor costs include not only the work being done but also the time that your contractor is putting into your project and any taxes or insurance that your contractor has to consider. It is important to remember that general contractors are just normal people trying to make a living like everyone else.
During an improvement project, your costs will be separated into two different sections: materials cost and labor.
That means that whatever you do not spend on labor, those funds go towards the material cost. For example, if 40 percent of your budget is for labor costs, then you will be spending 60 percent on materials.
This means that the cost of materials varies depending on the cost of labor. Overall, the average cost breakdown usually comes out to 30 percent for labor and 70 percent for materials (source).
Next Steps
Want to join others who are creating the most amazing home redesigns & renovations and get more tips, tricks and hacks on how to make your home the best it can be?
Join my brand new free private Facebook group, Remodel Reality to connect with other people like you to make your space the best!